From trading cards to antiques; from small items that caught my eye when I was 12, to a warehouse full of windows and doors of every type… my life has been given to collecting and finding items at bargain prices, then passing the savings on to my customers.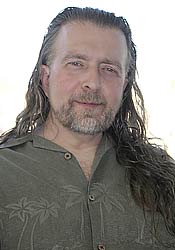 Here, at Overhauser's, you will find doors and windows at wholesale prices. Come in and have a look around, but please, leave your flamingo in the car.
Overhauser's Outlet


Correspondence:
P.O. Box 40146
Spokane, WA 99220

Phone:
509.838.5128
Location:
152 South Lincoln Street
Spokane, WA 99204

All images and text on this site are copyrighted by
Overhauser's Outlet, with the exceptions noted below.
The quotes from the Spokesman Review are copyrighted © by the Spokesman Review.
The No Flamingos image is copyrighted by Jay Cousins.
Google Maps are copyrighted © by Google
All photos taken by Jay Cousins/Photography
Web Development by WebMaker