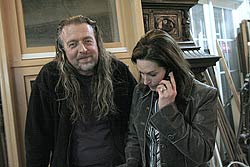 Yep, on the phone again. Someone is looking for a vinyl window. Well, we've got plenty of those.
You can contact us, or find us with the information listed below.
Remember, it is best to call before coming down.
We might be on the road getting new stock.
What was in stock yesterday might not be here today.
Contact Information
Address: South 152 Lincoln (in the old Crescent warehouse building)
Please use the alley entrance
Phone: 509.838.5128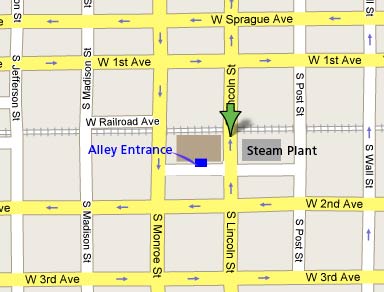 Overhauser's Outlet


Correspondence:
P.O. Box 40146
Spokane, WA 99220

Phone:
509.838.5128
Location:
152 South Lincoln Street
Spokane, WA 99204

All images and text on this site are copyrighted by
Overhauser's Outlet, with the exceptions noted below.
The quotes from the Spokesman Review are copyrighted © by the Spokesman Review.
The No Flamingos image is copyrighted by Jay Cousins.
Google Maps are copyrighted © by Google
All photos taken by Jay Cousins/Photography
Web Development by WebMaker